Finding it Hard to Keep Your Appetite Under Control?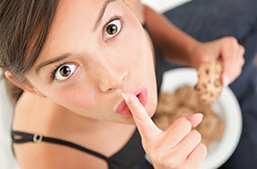 A common problem encountered by people who want to lose weight is controlling their appetite. It today's world of microwave meals, oversized portions, calorie and fat laden fast food options . . . even the most disciplined people can fall prey too overeating - consuming more calories and fat that the body optimally needs to operate at peak efficeincy.
You Can Control Your Appetite Safely with All New Natural Supplements
Control the appetite and you'll go a long way towards accomplishing desired weightloss. While doctor prescribed medications can aid in the control of appetite, numerous natural alternatives have recently emerged which are effective, safe, and substantially less expensive than drugs. Perhaps the most exciting recent entrant into natural supplements for appetite control is Saffron Extract.
Saffron Extract is Named the #1 Appetite Suppressant
By far, the most exciting recent use of Saffron Extract is its being named the #1 appetite suppressant in the world and its rapid acceptance in weight loss and diet programs. Saffron has long been used as a spice in the Mediterranean but has recently been discovered for its appetite control and weightloss benefits.
The spice is very costly because 75,000 saffron blossoms can be required to produce a single pound of saffron spice. Saffron is largely cultivated and harvested by hand and as a result, the amount of labor involved in harvesting saffron creates one of the world's most expensive spices. The stigmas have been found to have medicinal qualities useful in the treatment asthma, cough, insomnia, atherosclerosis, flatulence, depression, Alzheimer's disease and multiple other maladies. Saffron extracts can also be found as a fragrance in perfumes, in yellow food coloring and as a dye for cloth.
Amazing Results Experienced by Saffron Extract Study Participants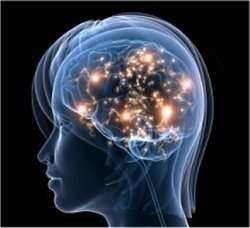 The extract has been found to help people lose weight by suppressing their appetite and balancing hormone levels which in-turn slows emotional eating. The way Saffron Extract works is by stimulating the sectors of the brain responsible for producing serotonin, the "feel good hormone", increasing its levels resulting in the loss of desire to eat when depressed or feeling upset or sad. This aids the dieter in a more disciplined cotrol of their eating habits.
Saffron Extract is a powerful appetite suppressant which will successfully increase serotonin levels without any side effects. A recent double-blinded study group finding supports the efficacy of Saffron Extract with a 55% descrease in snack cravings, 84% reduction in appetite between meals, and a 78% lowered desire for sweets. Clinical studies such as these support the rapid success of Saffron Extract as a viable weightloss supplement. By drastically reducing the craving for food between meals, including craving for sugary foods, along with the increased output of serotonin, emotional eaters are able to gain control of their eating and substantially reduce caloric intake resulting in weight loss success.
Rapid Success of Saffron Extract Supported by Clinical Studies
Clinical studies suggest that maximum benefit is achieved with supplements that are manufactured from 100% Pure Saffron Extract and should not contain any artificial binders or fillers. Supplements should be manufactured according to GMP Guidlines (Good Manufacturing Practice) as set forth by the FDA in a registered laboratory. nuYou Saffron Extract is manufactured to the foregoing standards in the United States and has been formulated to provide maximum effectiveness and results.
Saffron Extract is Safe to Use and No Nasty Side Effects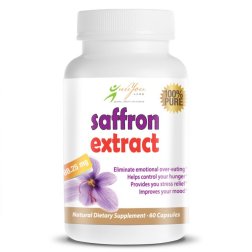 While the benefits are exciting, it is always best to err on the side of caution when begining any new supplement and diet regimen. Saffron Extract should be used as a dietary supplement at the recommended dosage. Individuals planning to begin a Saffron Extract regimen should first consult with their medical professional, especially if they are pregnant or nursing mothers, children under the age of 18 years old, or an individual with a known medical condition.